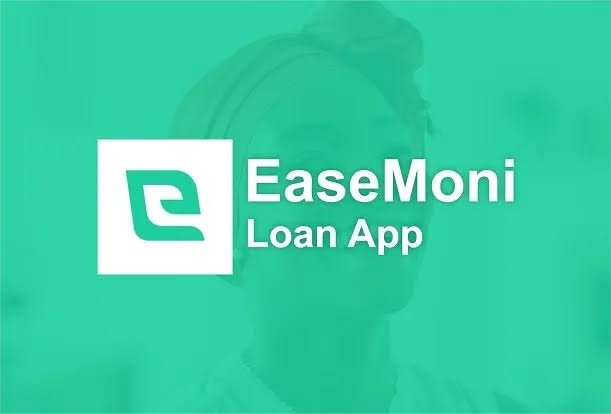 Are you considering taking out a loan with EaseMoni? Well, as someone who's into financial services, it's essential to understand the ins and outs of the process. When you embark on your EaseMoni loan journey, the first crucial step you'll encounter is understanding the EaseMoni loan USSD code. Without this code, your path may be blocked. 
But fret not, for in this informative post, we won't leave you in the dark. We'll shine a light on the EaseMoni loan USSD code, explore the intricate workings of their interest rates, and the nitty-gritty of repayment. So, without further ado, let'sget started.
What is EaseMoni?
EaseMoni is a mobile lending platform designed to cater to the financial needs of Nigerians. It provides a convenient way to access loans swiftly and efficiently. With EaseMoni, you can borrow funds to address immediate financial obligations without the lengthy processes often associated with commercial banks.
Who can apply for an EaseMoni loan?
Before moving into the application process, it's crucial to determine whether you meet the eligibility criteria. To apply for an EaseMoni loan, you must:
1. Be a Nigerian Citizen
You need to be a legal Nigerian citizen to qualify for an EaseMoni loan.
2. Age Requirement: 18 and Above
Applicants must be at least 18 years old to be considered for a loan.
3. Possess a Valid Nigerian ID Card
A valid Nigerian identification card is a mandatory requirement to initiate the loan application process.
4. Have a Bank Account
You must have an active bank account to facilitate loan disbursement and repayments.
5. Maintain a Steady Income
Having a consistent source of income is essential to ensure that you can meet the repayment terms.
How much can I borrow from EaseMoni?
The loan amount you can access through EaseMoni is determined by your creditworthiness and income. While the maximum loan amount stands at ₦100,000, the specific amount you qualify for will be assessed during the application process.
What are the interest rates and fees for EaseMoni loans?
EaseMoni offers loans with the following financial terms:
Interest rates for EaseMoni loans start at 5% per month.
Annual Percentage Rate (APR); The APR for EaseMoni loans falls within the range of 60% to 120%. This rate considers the compounding effect of the monthly interest rate.
EaseMoni charges a one-time processing fee that varies between 5% and 20% of the loan amount. This fee is deducted from the loan principal.
How to apply for an EaseMoni loan
Applying for an EaseMoni loan is a straightforward process. Here's a step-by-step guide to help you get started
Step 1: Create an Account
Begin by creating an account on the EaseMoni website or mobile app. This account will serve as your portal to the loan application process.
Step 2: Provide Your Personal Information
Fill in your personal details, including your full name, address, phone number, and identification number. Accuracy is key at this stage.
Step 3: Upload Your Identification Documents
Scan and upload a copy of your valid Nigerian ID card as part of the verification process.
Step 4: Wait for Approval
After submitting your application, EaseMoni will review your information and assess your eligibility. Approval times may vary.
How to repay an EaseMoni loan
Once you've successfully secured an EaseMoni loan, it's essential to understand the repayment process. EaseMoni offers two repayment options:
1. Monthly Installments
Repay your loan in monthly installments over a flexible period ranging from 3 to 12 months.
2. Single Payment
Alternatively, you can choose to repay the loan in a single sum at the end of the agreed loan term.
What happens if I pay back the loan very late?
In case you miss a scheduled payment, EaseMoni imposes a late payment fee equal to 1% of the outstanding balance. Additionally, interest will accrue on the outstanding balance for the duration of the delay.
FAQs
What is the USSD code for Easemoni loan?
The USSD code for Easemoni loan is *347*344#. You can use this code to apply for a loan, check your loan balance, and make loan repayments.
Can I extend my Easemoni loan?
Yes, you can extend your Easemoni loan. You can do this by dialing *565*0# from the phone number that is linked to your Easemoni account. Please note that this only works if you are making the request from the same phone number.
How do I increase my easy loan limit?
The ismost important factor that lenders consider when determining your loan limit is whether you make payments on time and in full. If you have a history of making your payments on time, you will be more likely to be approved for a higher loan limit.
Conclusion
That's all about EaseMoni loan USSD code, interest rate and repayment. I hope you found this helpful. If you have any question, please reach out to us using the comment section. Thanks for reading.