Welcome to crypto finance job. Well, in today's article, I will be showing you the top 10 similar apps to Opay. 
Opay is a popular mobile payment platform that has revolutionized financial transactions in many countries. However, it's always beneficial to explore alternative apps that offer similar services and features. 
1. Palmpay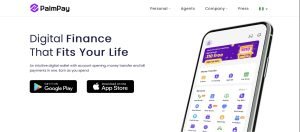 Palmpay was founded in 2018 by Chika Nwosu as a fintech platform. 
Palmpay is a versatile mobile payment app that allows users to send and receive money, pay bills, recharge mobile credit, and make online purchases. It also offers an integrated digital wallet, enabling users to store and manage their funds securely.
The well known KUDA app was founded by Babs Ogundeyi founded Kuda in 2016. 
Kuda is a digital bank that combines banking services with a user-friendly mobile app. Users can open an account, receive a free debit card, send money, pay bills, and save with high-interest rates. Kuda also offers budgeting tools and real-time spending notifications. You can get started by downloading their app on either play store or App store
3. Moniepoint
Moniepoint was founded in June 2018 by Tosin Eniolorunda.
Moniepoint is a fast-growing payment solution in Nigeria. It provides a simple and secure platform for users to perform various transactions, including money transfers, bill payments, and airtime top-ups. Moniepoint's intuitive interface and quick response time make it a convenient option for users.
PiggyVest was founded in 2016 by  Odunayo Eweniyi. It is a savings and investment platform that helps users cultivate a saving habit and grow their funds. It offers features like automated savings, investment opportunities, and a safe-lock feature that restricts withdrawals for a specified period. PiggyVest aims to promote financial discipline and wealth creation.
Access more was founded in 2019 by Herbert Onyewumbu Wigwe.
Access more is a mobile banking app offered by Access Bank, one of the leading banks in Nigeria. It provides a wide range of banking services, including fund transfers, bill payments, airtime top-ups, and account management. With Access more, users can easily access their banking needs on the go. Kindly download it from play store or Apple store
Okash was founded in 2018 by Shenzhen Opay Information Technology Co., Ltd.
This is a loan app that provides quick and convenient loans to individuals. Users can apply for loans directly from their smartphones and receive funds within minutes. Okash offers flexible repayment options and competitive interest rates, making it a popular choice for those in need of instant financial assistance.
Flutterwave was founded in 2016 by Iyinoluwa Aboyeji and Olugbenga Agboola.
Flutterwave is a payment technology company that enables businesses and individuals to make and receive payments seamlessly. It offers various payment options, including card payments, bank transfers, mobile wallets, and even cryptocurrency. Flutterwave's robust infrastructure and developer-friendly tools make it a reliable choice for businesses of all sizes.
Paga was founded in 2009 by Tayo Oviosu.
Paga is a mobile payment platform that allows users to send and receive money, pay bills, and make purchases. It also offers additional services like savings and investment opportunities. Paga focuses on providing convenient and secure financial services to individuals and businesses across Nigeria.
Carbon, previously known as Paylater, was founded in 2012 by Chijioke Dozie and Ngozi Dozie.
Carbon is a digital financial platform that offers instant loans, bill payments, and credit scoring services. Users can access quick loans without collateral, manage their bills, and build their creditworthiness through responsible borrowing. Carbon aims to provide accessible and affordable financial solutions to individuals.
10. Branch
Branch was founded in 2015 by Atif Siddiqi.
This is a mobile lending app that provides loans to individuals in emerging markets. Users can apply for loans, receive instant approval, and access funds directly in their bank accounts. Branch utilizes data-driven algorithms to assess creditworthiness, making it possible for users with limited credit history to access financial assistance.
In conclusion, while Opay is a well-known mobile payment platform, there are several alternative apps that offer similar functionalities and services. Each app, has its own unique features and benefits. Whether you're looking for mobile payments, banking services, loans, or savings and investments, there's an app tailored to your needs. 
FAQs
Is Opay available in other countries?
Opay is primarily available in select countries, including Nigeria and Kenya.
Can I use Palmpay to make international transactions?
Palmpay currently focuses on domestic transactions within the countries it operates.
What's the full name of OPay?
The full meaning of OPAY is Official Payments Corporation.