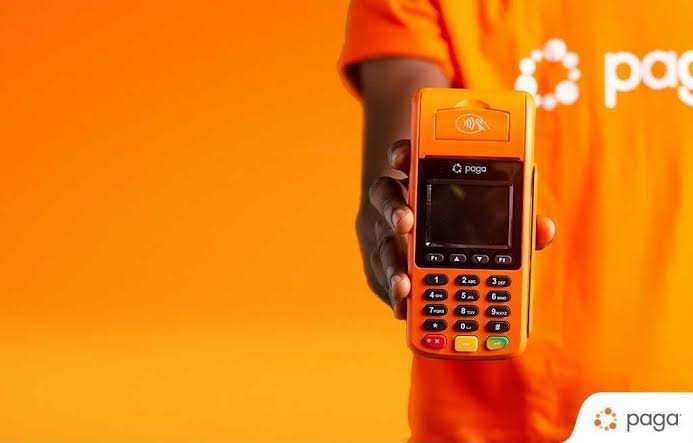 Are you considering the digital payments and expanding your business horizons? Well, you're in for a treat! Paga POS gets you covered.
However, without this essential step, gaining access to the Paga POS machine becomes a big challenge. There's no alternative route or workaround to bypass it. Unlike some other platforms, where email addresses can serve as a fallback option for registration and login, Paga's process is straightforward and stringent, leaving no room for alternatives. So, what's the key to unlock this?
Without further ado, let's embark on a journey to uncover the intricacies of Paga POS machine acquisition.
This guide will not only help you understand the costs involved but also provide you with a clear path to obtaining your very own Paga POS machine. But first, let's grasp the fundamentals and ensure you're well-prepared for this
What is a Paga POS machine?
A Paga POS machine, short for Point of Sale, is a versatile device designed to enable merchants to accept payments from customers using debit or credit cards. These machines have become an integral part of modern commerce, offering a convenient, efficient, and secure method for processing payments.
Who can get a Paga POS machine?
To obtain a Paga POS machine, you must be a registered merchant with Paga. The registration process is relatively simple, requiring you to provide basic information such as your name, contact details, and business address.
How much is Paga POS Machine Price
The Price for Paga POS machines varies depending on the type of device you select, they include;
Traditional POS machine Priced at N30,000 and Android POS machine Available for N53,000.
How much does Paga POS Machine Charge?
Paga imposes a transaction fee for each payment processed through its POS machines. Typically, this fee amounts to 2.5% of the transaction value. Additionally, Paga enforces a daily transaction target, the specifics of which depend on the type of machine you possess.
How to Get a Paga POS Machine
To acquire a Paga POS machine, follow these simple steps:
1. Visit the Paga website and create an account.
2. Navigate to the "Agent Interest" section on your dashboard.
3. Complete the Paga POS registration form with accurate details.
4. Submit your application for review.
Once your application receives approval from Paga, you will be required to make the necessary payment for the POS machine. After payment, you can begin processing payments from your customers.
Conclusion
In conclusion, Paga POS machines offer a secure, convenient, and efficient solution for businesses looking to enhance their payment processing capabilities. That's all about Paga Pos Machine Price, Charges, Daily Target and How to get Paga Pos Machine, I hope you find this insightful.
FAQS
How much do I need to start a Paga business?
The amount of money you need to start a Paga business depends on a few factors, including the location of your business, the type of services you offer, and the amount of inventory you need to stock. However, you can expect to spend at least N30,000 to 50,000.
How much does Paga charge for transactions?
Paga charges different fees for different types of transactions.
Paga does not charge a fee for P2P money transfers within Nigeria. However, there is a 1.5% fee for P2P money transfers to other countries.
There is a 1.5% fee for depositing money into a bank account from Paga. The minimum fee is N10 and the maximum fee is N150.
There is a flat fee of N10 for bill payments.
There is a flat fee of N10 for airtime top-ups.
There is a flat fee of N10 for withdrawals from an agent.
Lastly, there is a N100 fee for ATM withdrawals.
Is Paga business profitable?
Yes, Paga is a profitable business. In 2018, the company reported a profit of $10 million. This shows how profitable it is to the company and the agent. So, if you're looking forward to be an agent, indeed, it's a profitable business.